Shared procurement management
Supply the right quantity at the right time
Optimize storage costs without risking stock-outs
Optimize the flow of goods and product inventory levels by promoting cooperation across the supply chain network.
Deploy common business processes between partners to manage inventories and supplies. Implement automated exchanges of figures between distributors and suppliers (sales, orders, current inventory, etc.).
Proflux: a SaaS solution for agile product flow management
Optimize inventory and procurement
Proflux makes it possible to use the actual consumption of each reference to size and regulate stock levels as accurately as possible.
Share stock analysis, sales data and forecasts seamlessly across supply chain to anticipate replenishment needs and limit the risk of stock-outs.
Alert threshold management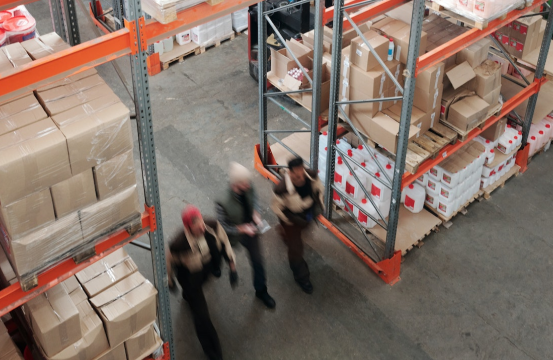 ICD supported us in the implementation of our procurement management solution, as well as the management of EDI flows with our suppliers. ICD's expertise in the automotive sector and its business skills contributed greatly to the success of this project.
Rachid Sallal - Chief Operating Officer, Logitrade
Benefit from support and services tailored to your needs, and get tailor-made answers.